The Cafe.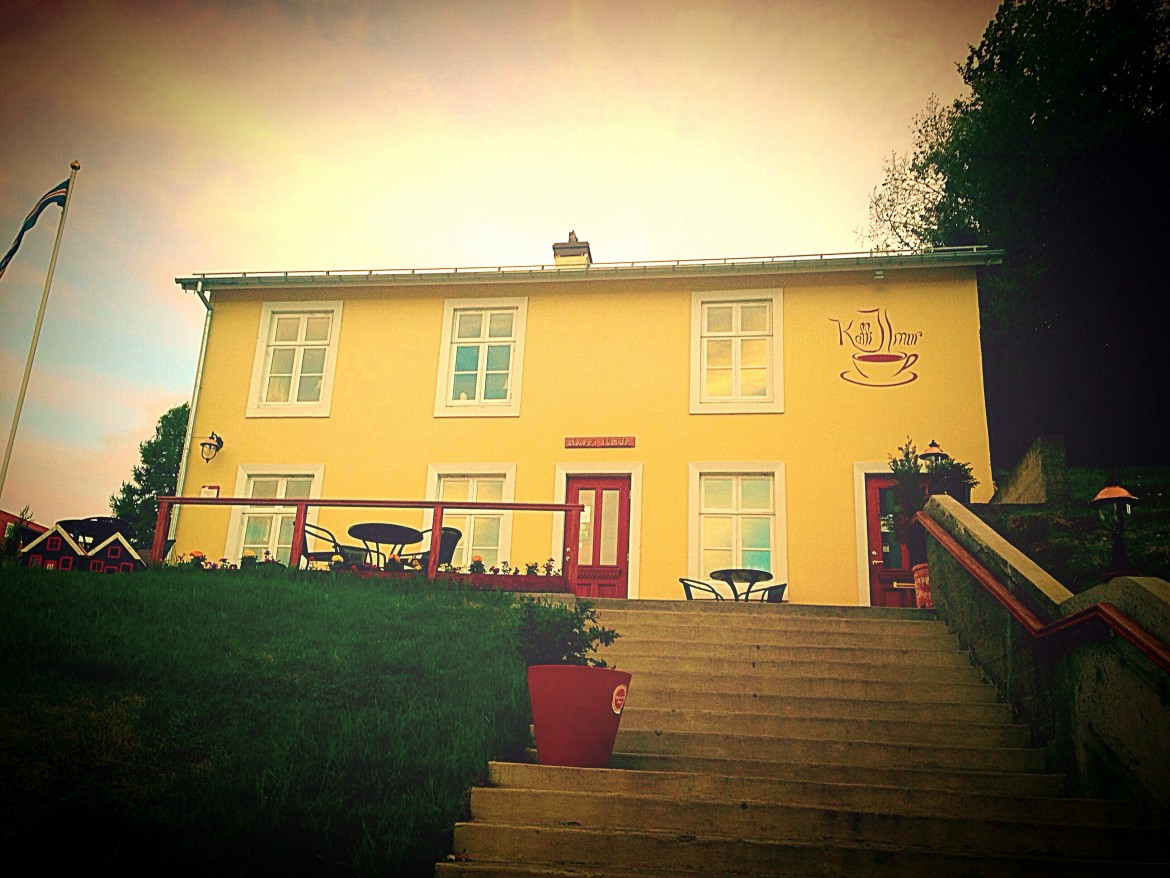 I haven't posted much about the cafe, so here it is.
I am a janitor. There's no getting around it, that's what I do there. I get there around 7, and leave around noon 5 days a week.
The cafe itself is really busy during the summer months. Number One on TripAdvisor, and all that. Kaffi Ilmur is the place to be.
My boss is a Viking, if there ever was one. (and there was. its a historical fact.)(this is not because I have been power watching Vikings every chance I get.) Today she asked me if I would meet her in France this September, and I considered dropping out of school to make it so. Briefly. Pretty sure she was just kidding, but I know that it would be an adventure!
This is Oskar. He made me a giant list of bands that were worth a listen. Iceland has a considerable amount of really good bands coming out of it. And we're not just talking about Sigur Ros and Bjork.